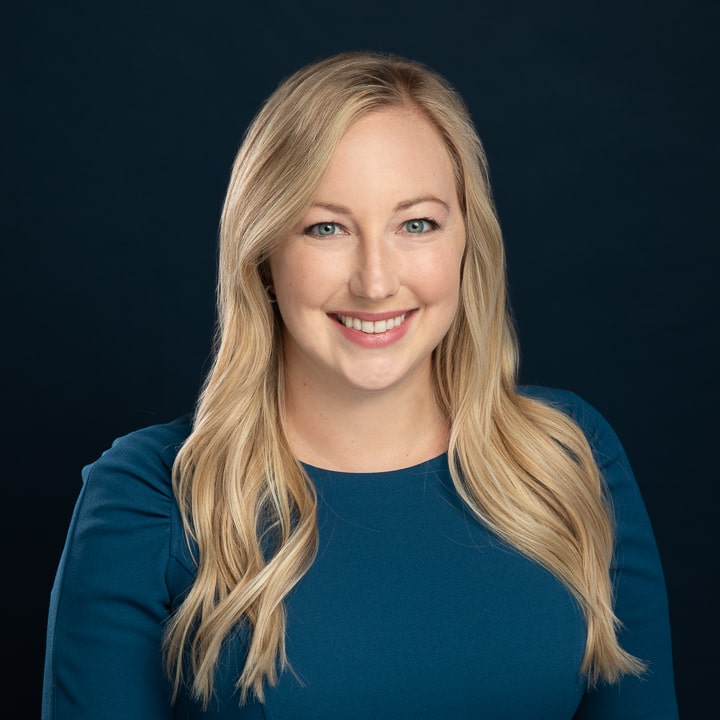 Dr. Aschenbeck is a Board Certified Cataract and Refractive surgeon with a goal to optimize vision and reduce dependence on glasses using procedures such as LASIK and Advanced Surface Ablation or utilizing the newest intraocular lenses available after cataract surgery or refractive lens exchange.
She is specially trained in diseases of the cornea, ocular surface, and anterior segment such as dry eye syndrome, keratoconus, corneal dystrophies, and ocular surface tumors. She offers the latest techniques for partial thickness corneal transplantation (Endothelial keratoplasty, also known as DSAEK and DMEK) as well as full thickness corneal transplants, superficial keratectomy, corneal crosslinking, pterygium surgery, and many other procedures.
Dr. Aschenbeck was born and raised in Houston, and first moved to Austin to attend the University of Texas where she completed her Bachelor of Science in Psychology. She then completed her medical degree at the University of Texas Southwestern in Dallas, TX. Her internship in Internal Medicine was done at University of California San Diego. She completed her residency training at LSU Health Science Center in Shreveport, Louisiana, where she also served as Chief Resident. She then went on to complete her fellowship in Cornea, External Disease and Refractive surgery at the University of Wisconsin in Madison. During her fellowship, she was a Clinical Instructor for the Department of Ophthalmology, teaching residents in the classroom, the clinic, and on call. After all of her training, she returned to Austin and joined Texan Eye to be closer to her family.
Dr. Aschenbeck is a member of the American Academy of Ophthalmology, American Society of Cataract and Refractive Surgery, Cornea Society, and Texas Medical Association.
In her free time, she enjoys traveling and has spent extended time in New Zealand and Ecuador. She spends her free time hiking, sailing, dancing, and spending time with her family and friends.