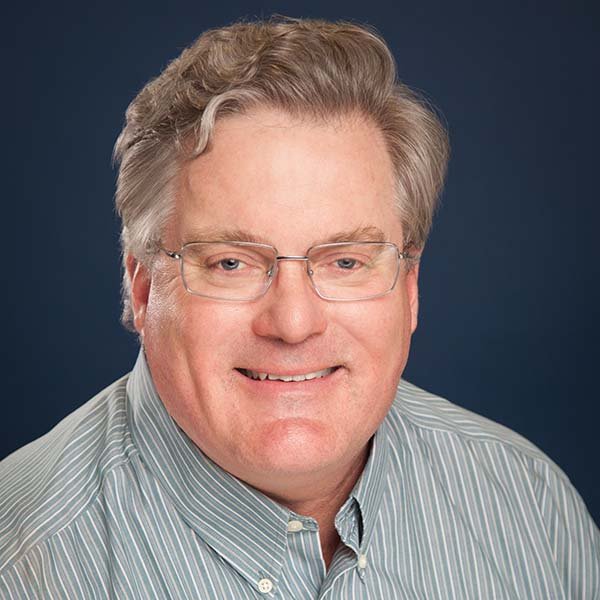 Dr. Robert Marquis is both a glaucoma specialist and a cataract surgeon. Born in Austin, he is a graduate of the University of Texas with a B.S. in Zoology and B.A. in Biochemistry. He received his M.D. and Ph.D from the University of Texas Southwestern Medical Center after completing his thesis work in Neuroscience at Rockefeller University of New York. His Ophthalmology Residency and Glaucoma Fellowship training were also completed at the University of Texas Southwestern Medical Center. Dr. Marquis joined Texan Eye in 2004 and is a Diplomat of the American Board of Ophthalmology. He focuses on sight-saving early detection and treatment of glaucoma, and the restoration of visual function and clarity utilizing premium intraocular lens implants such as ReSTOR® and AcrySOF® Toric during cataract surgery.
Dr. Marquis uses the latest technologies, including optical coherence tomography (OCT) and Heidelberg retinal tomography (HRT) to diagnose and treat glaucoma and to prevent vision loss. He offers the safest and most effective medical, laser (selective laser trabeculoplasty, or SLT), and surgical therapies available for glaucoma management. Surgical options include canaloplasty, trabeculectomy, and tube-shunt placement as well as experimental devices available through the several FDA clinical trials for which he is an investigator.
As glaucoma is the second leading cause of blindness in the United States and worldwide, Dr. Marquis is a staunch advocate of research and development. Advancing new therapies aimed at preventing vision loss secondary to glaucoma, Dr. Marquis served as an investigator in two recent FDA clinical trials that involve two entirely new classes of glaucoma medication. These new surgical and medical research therapies add to the expanding armamentarium of glaucoma treatment that offers new promise and hope for the more than four million Americans with the eye disease.
Dr. Marquis is equally dedicated to utilizing the latest advances in lens technology for cataract surgery. With more than three million Americans undergoing cataract surgery yearly, applying and combining such innovative intraocular lens technologies grant patients the best possible results for clear vision at all ranges spanning distance, intermediate, and near. As such, Dr. Marquis now offers treatment to patients with mild to moderate glaucoma and cataracts. Glaukos iStent inject® is a trabecular micro-bypass stent that is implanted in the eye during cataract surgery and may help reduce or eliminate the need for eye drops in some patients. The stent is designed to reduce intraocular pressure and prevent further vision loss due to glaucoma. Glaukos iStent inject® may be an option for patients who qualify for the research study. We welcome patients with both glaucoma and cataracts to schedule a consultation with Dr. Marquis to determine whether they are candidates for this glaucoma treatment. Dr. Marquis is also an investigator for the Hydrus Intracanalicular implant. Approximately the size of an eyelash, this investigational implant is placed through a minimally invasive, microsurgical procedure and may reduce eye pressure by reestablishing the patient's conventional outflow pathway.