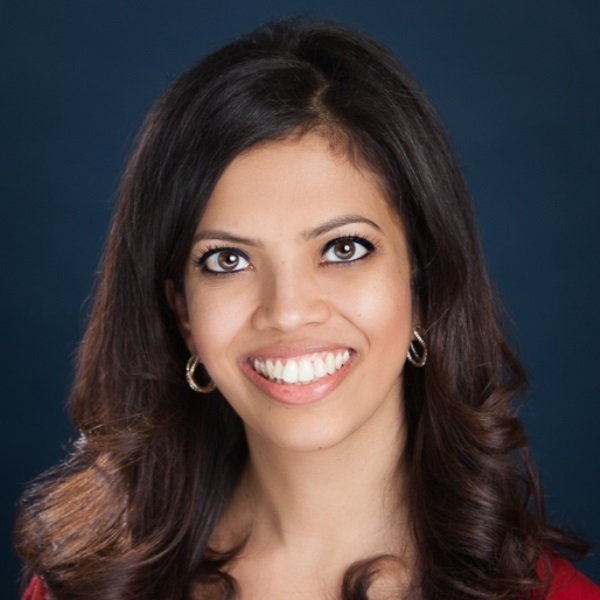 Radha Ram, MD is a board certified,  fellowship-trained, Ivy League-educated comprehensive adult and pediatric ophthalmologist. Dr. Ram's unique and extensive experience has equipped her with an in-depth knowledge of a variety of ophthalmic conditions in patients of all ages. Her rigorous training has allowed her to offer both surgical and non-surgical treatment options for simple and complex ocular disorders.
Her interests include but are not limited to children with tearing and tear duct obstructions; crossed eyes, ocular misalignment, and strabismus; amblyopia or decreased vision; cataracts; eye, eyelid, and orbital bumps, such as dermoids and styes; and other congenital eye problems. She also treats adults with cataracts, strabismus or double vision, and other ocular conditions. Dr. Ram offers both traditional as well as laser-assisted cataract surgery with standard and premium intraocular lenses, including toric, accommodative, and multifocal lenses.
Born and raised in Texas, Dr. Ram graduated from Greenhill School in Dallas, graduated with honors from Columbia University in New York City, completed medical school at Baylor College of Medicine in Houston, completed her ophthalmology residency at Northwestern University Feinberg School of Medicine in Chicago, and then pursued an elective fellowship in pediatric ophthalmology and strabismus at Texas Children's Hospital-Baylor College of Medicine in Houston. Dr. Ram has authored several papers, has received a number of awards for her work, and has presented her work at meetings nationally and internationally. In 2017, her article was published in the prestigious Journal of Pediatrics.
Dr. Ram is dedicated to providing patients with personalized and comprehensive care. She is known for her compassionate, caring, and patient-centered approach with an emphasis on accessibility, approachability, and addressing all the questions and concerns of patients and their loved ones.
In her spare time, Dr. Ram enjoys maintaining an active lifestyle and spending time with her friends and family.